Welcome
Rooms in Alba Adriatica
Comfort and amenities for an unforgettable holiday in hotel
King Hotel rooms are tastefully furnished with special attention to details.
Every room in the hotel has a sea-view terrace, private service and a brand new shower box system.
Homey-furnished, they offer a variety of services such as free air-conditioning system, LED TV, Wi-Fi connection, mini-fridge upon request.
Furthermore: safe, hairdryer, and telephone, besides a special attention to cleanliness.
Among the most beautiful hotel rooms in the city, with independent sea-view terrace, here you can relax and enjoy your holiday.
Rooms are fully equipped to make your stay comfortable as at your own house. Each room has: Free Wi-Fi connection, Free and independent air-conditioning system, Shower box, Hair dryer, LED TV, Telephone, Safe, Smoking and no smoking rooms, Courtesy set, Mini fridge upon request, Cribs, Children edges, Sea view terrace, Electric blind-curtains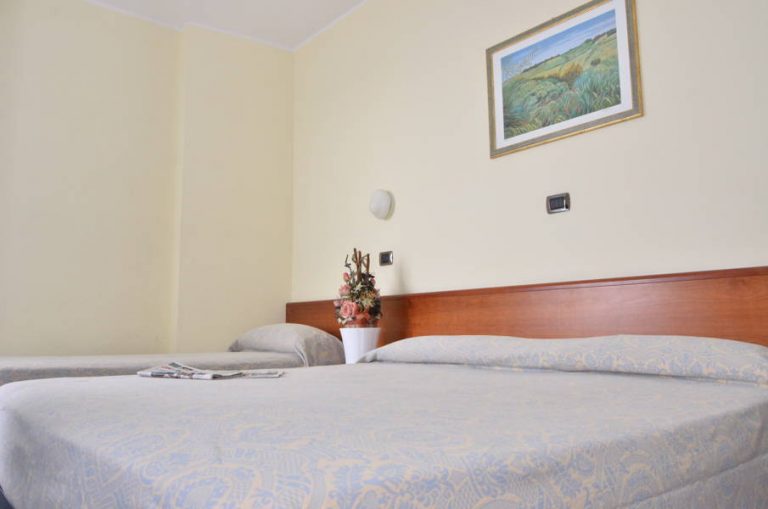 All the comforts at your fingertips